Top Albums Of 1999
December 11, 2009, 12:08 pm
Filed under:
misc
I posted this over on my Tumblr, figured i'd throw it up here as well.
Maybe someday soon I will get this back off the ground!
So last year over on my old now defunct (I guess) blog Get Over Yourself, Me, Will from Sound As Language and Eric from Can You See The Sunset posted out top albums of 1998 list. We are back this year with our Top Of 1999 lists. So many great records came out that year. So be sure to check out their lists as well!
Because I didn't want to order them numerically I did it alphabetically. I also kept it to 20, my original list had about 30-35.
American Football – American Football
This record still get many spins to this day, amazingly beautiful album.
At The Drive – In – Vaya
While this is an EP, I included it because this release is one that has been life changing to me. Not only is ATDI my all time favorite band, but this is my favorite release. So amazing.
Bigwig – Stay Asleep
This record means the world to me. Before my obsession with ATDI my life revolved around Bigwig, Seems silly I know, but this band was the bee's knees to me. I have seen Bigwig 59 times, and mostly between 1998-2001.
Blink 182 – Enema Of The State
I remember me and all my friends skipping school to buy this the day it came out. Total classic.
Bouncing Souls – Hopeless Romantic
Still my favorite Souls release to date. Amazing songs like '87 and Kid still keep this spinning to this day.
Dillinger 4 – This Shit Is Genius
Even though this is a compilation of earlier stuff, this is the record that made me fall in love with this band.
Dillinger Escape Plan – Calculating Infinity
Who wasn't blown away the first time they heard 43% Burnt???
Fugazi – Instrument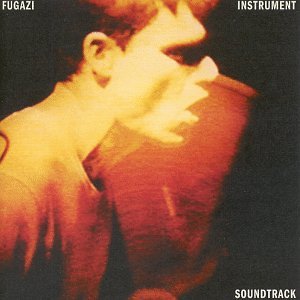 So many awesome songs on this. I feel like this album is often overlooked.
The Get Up Kids- Something To Write Home About
This album is a staple in my life. Love every single song on this record. When I hear the pick scrape into Holiday I automatically set stoked.
Grade – Under The Radar
Kyle Bishop's unique voice matched with the bands amazing blend of melodic hardcore is better than almost any of the bands that tried to do what they were doing.
Hot Water Music – No Division
No brainer.
Jimmy Eat World – Clarity
This is about as close as you come to a perfect record. Seriously.
Kid Dynamite – Shorter, Faster, Louder
The title of the record says it all. Awesome
New Found lory – Nothing Gold Can Stay
I still listen to this band all the time, this album not as much, but at the time this was the joint. I Love the version of Hit Or Miss on this album.
Pennywise – Straight Ahead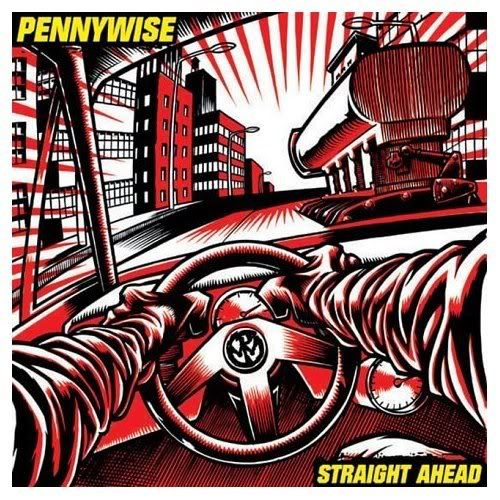 I used to be a huge Pennywise fan as a kid, so naturally I was stoked when this came out. So many awesome songs on this one. This album also marked the end of me caring about Pennywise at all.
Piebald – If It Weren't For Venetian Blinds, It Would Be Curtains For Us All
All I have to say is Grace Kelly With Wings.
The Promise Ring – Very Emergency
Not as good as Nothing Feels Good, but awesome front to back.
Poison The Well – The Opposite Of December
This record might be one of the best "Metalcore" records ever recorded. So fucking heavy. Everyone also loved Nerdy.
Saves The Day – Through Being Cool
This is still my first go to record anytime I take a car trip over 45 miles. Amazing.
Silent Majority – You Would Love To Know
This is also an EP, but these 5 songs are the best stuff this band ever put out. Emotional Post Hardcore at its finest.
Honorable Mentions:
The Ataris – Blue Skys Broken Hearts Next 12 Exits
…And You Will Know Us By The Trail Of Dead – Madonna
The Roots – Things Fall Apart
No Knife – Fire in the City of Automatons
The International Noise Conspiracy – The First Conspiracy
I'm sure I'm missing out on a bunch, but oh well!